About
TIM ROUTLEDGE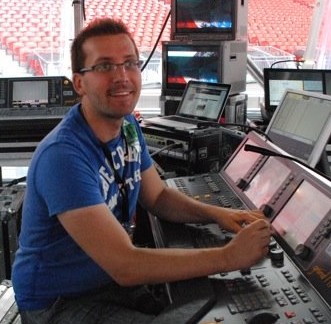 Tim is a highly experienced lighting designer & creative working across the broadcast, concert/touring and event genres. In 2015 he was awarded Lighting Designer of the Year at the industries production awards to add to growing string of awards for his work in lighting design.
Recently Tim has been responsible for designing the sold out Beyonce Formation World Tour 2016, X Factor 2016 & 2017 Live Studio Finals, TAKE THAT III & Wonderland Arena Tours, Jeff Lynne's ELO UK & Europe Tours, Royal Blood Tour, Steps Arena Tour, Gary Barlow Since I Saw You Last Arena Tour, Glasgow 2014 Commonwealth Games Opening & Closing Ceremonies, Ryder Cup Opening Concert, Rugby World Cup Opening Ceremony 2015, BBC 6 Music Festival and many more.
Tim trained at the Royal Welsh College Of Music & Drama and since graduating in 1996 has gone on to work on projects all over the globe and in 2013 was invited back to become an honorary fellow of the college to inspire current and future students.
In 2008 Tim was lighting programmer for the London 2012 Handover Ceremony at the Beijing Olympics being hidden inside a red London bus with David Beckham, Leona Lewis and Jimmy Paige and 2 years later went on to be Lead Lighting Programmer for the Opening & Closing Ceremonies of the London 2012 Olympics and Paralympics alongside Patrick Woodroffe.
As a designer, he has created the last 2 Ryder Cup Opening Concerts in Europe and the 2014 Commonwealth Games. He was also Associate Lighting Designer for the Queens Diamond Jubilee Concert at Buckingham Palace.
As TV lighting director Tim recently designed the X Factor 2016 & 2017 Live Studio Shows and Finals, Ball & Boe (2016 & 2017 ITV), Sheridan (ITV), The Brits Launch (ITV), Take Thats Wonderland (ITV), Gospel Christmas (BBC2), Gary Barlow's Big Ben Bash (BBC1), BBC6 Music Festival, Gary Barlow & Friends (itv1), Stereophonics Live From BBC Radio Theatre, Don Black BBC4 Special, Radio 1 Big Weekend 2013 (BBC3, Red Button, Online) Radio 1 Teen Awards 2012 & 13 (BBC3), BBC Proms in the Park, Concert for Heroes from Twickenham Stadium live on BBC1. In 2010 he also designed set and lighting for television for the Hope for Haiti Now telethon offering from London shown live on every major US network & looked after U2, Beyonce, Coldplay, Jay-Z and Rhianna.
He specialises in music as LD for Beyonce, Take That, Royal Blood, Gary Barlow Tours 2014 & 2012, Jeff Lynne's ELO, Steps, The War of the Worlds Live, McFly, A R Rahman, Katherine Jenkins 2010/11/12 tours. Stereophonics and a huge one off show at Horseguards Parade for MUSE. And as lighting programmer on Dancing On Ice The Tour 2008-2012, Madonna's Sticky and Sweet tour and Classical Spectacular.
Tim is also a highly experienced lighting programmer and television work includes Lets Dance (BBC1), The Royal Variety Performance 2009 & 2010 (itv1, BBC1), The BAFTA Film Awards (BBC1) The British Comedy Awards (itv1), Rod Stewart - One Night Only (itv1), NME Music Awards (Ch4), Big Brother (Ch4). As well a broadcast television he also works on a large number of DVD recordings for retail, credits include Take That's The Circus & Progress at Wembley Stadium, Spandau Ballet Live DVD, Simply Red, Dancing on Ice Live, Angelos Epithidimou and many others.
It is Tim's eye for detail, contemporary design and easy going approach that keeps clients coming back. With several full 3D visualization systems at his design studio, Tim is able to create stunning visuals to give any project the creative kickstart it needs.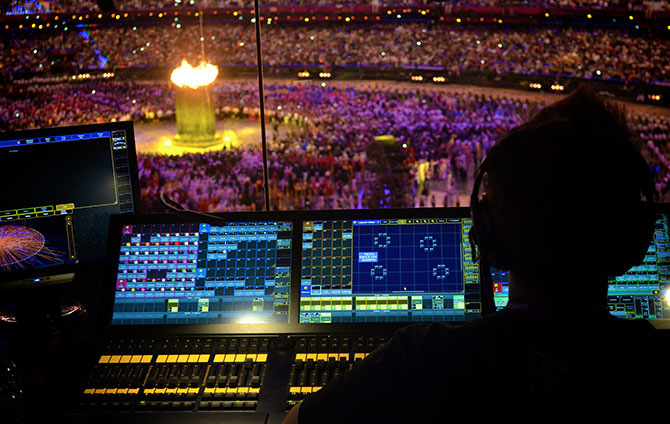 TOM YOUNG - Lighting Design Assistant and Programmer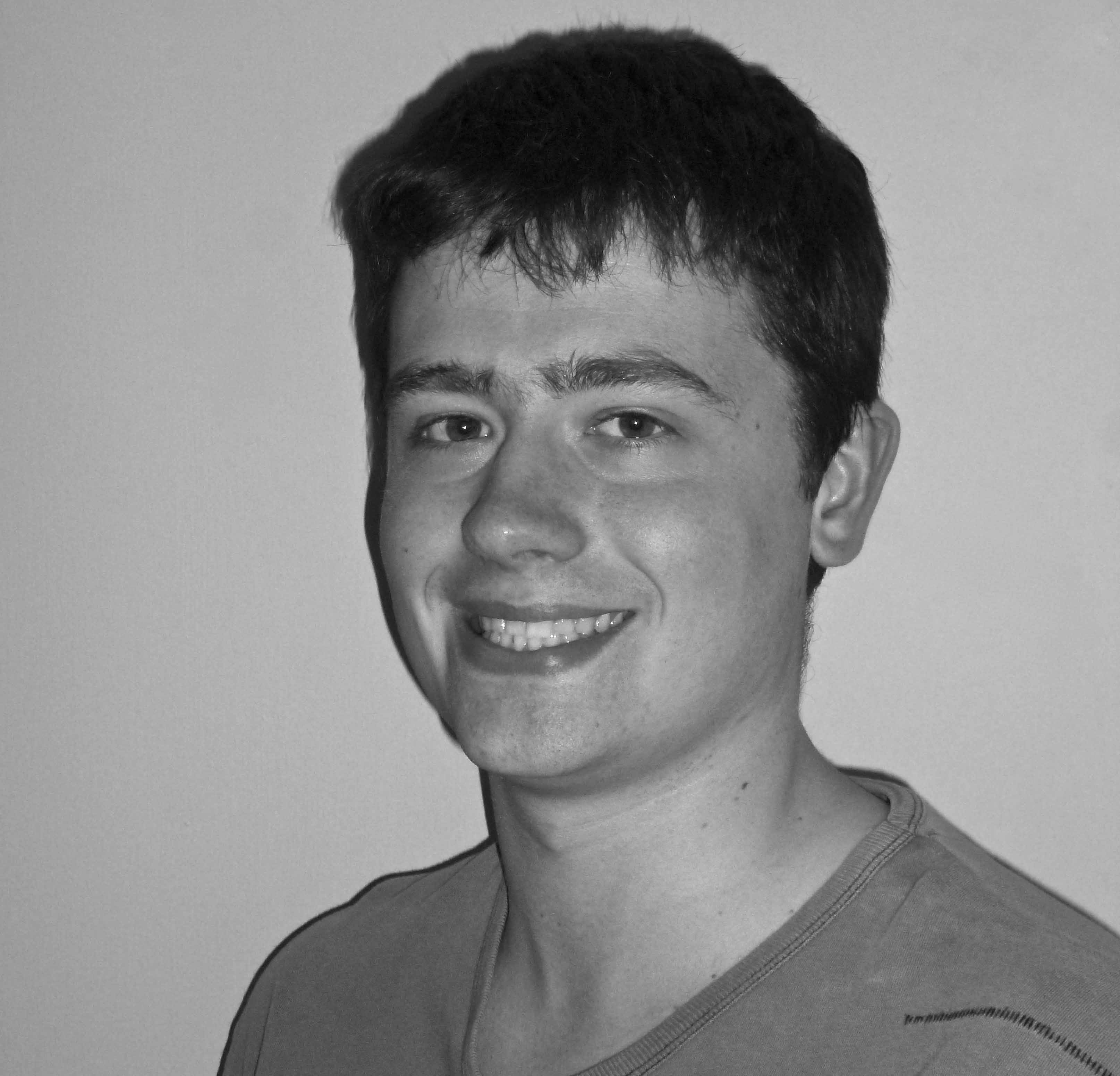 Tom is the guy who does the lighting "whoosh" on the X Factor!
Tom trained at Rose Bruford College, graduating with a First Class Honours degree in Creative Lighting Control. Specialising as a lighting programmer, Tom has worked on numerous events both in the UK and around the world across all genres. Recently, Tom was one of the lighting programmers for the Glasgow 2014 Commonwealth Games Opening and Closing Ceremonies and the MTV Europe Music Awards 2015.

Tom is one of the fastest and creative lighting programmers in the world. He is the lighting programmer on the X Factor (UK) on ITV as well as many other tv shows. He has programmed many shows ranging from arena shows at Wembley Arena and the O2 Arena, to stadium shows at the likes of Cardiff Millennium Stadium and in 2013 at the Salt Lake Stadium in Calcutta, the second largest stadium in the world, for the Rahmanishq tour by A R Rahman. Tom took on his first role on a UK Arena Tour as lighting programmer for Jeff Wayne's Musical Version of the War of the Worlds. In 2015 Tom was lighting director on tour for Katherine Jenkins "Home" Tour and this year is Lighting Director on Busted's first UK Arena Tour in 12 years. Since then he has programmed tours for Take That, Busted, Steps and many more.
Whilst Tom is highly experienced on large scale events, he also has theatrical routes and also programs for theatre. Recent examples of this include being the video programmer for Hot Stuff at the CURVE Theatre in Leicester and lighting programmer for The Roof which opened on the South Bank in London before playing different venues across the UK. As well as the Nutcracker at the Royal Albert Hall.
His eye for detail and attitude for perfection means Tom has also designed and programmed many shows at the prestigious Royal Albert Hall in London for many different styles of events.
As well as being a highly accomplished lighting programmer, Tom's attention to detail and creative eye mean he is able to head up lighting design projects; recently he toured East Canada with the Russian Ice Stars production of Peter Pan, on behalf of Tim, as lighting director/programmer.