No strangers to creating dynamic shows for opening ceremonies, we were asked by long time clients - the Millennium Stadium - to create a bespoke light show to launch the opening of the Six Nations Rugby Tournament on the 6th February 2015. The stadium has dipped their toe in the water the previous season and really wanted to kick off one of the biggest games in style as the match was an evening match.
Tim Routledge Lighting Design added a "battallion of beams" from 6 wheeled trucks specially built for the game to form a rugby ball shame in the centre of the pitch housing over 100 lights. 8 trusses of lights were added around the pitch loaded with LED strobes, sharpys and a brand new high powered fixture - the Clay Paky Mythos.
Added to this was 40 moving wash lights in the 2nd tier of seats as well as a dozen Clay Paky B-eyeys, a Novaflower and some LED RGB ribbon flex in the players tunnel for a dynamic entrance.
We created a 3 minute timecoded light show programmed by Tom Young to a specially mixed track by DJ Spoony and then additional light sequences for the entrance of the 2 teams.
Shown in its entirety on BBC 1 on primetime television this was a first for Rugby sports presentation in the UK.
The equipment was supplied and installed by PRG led by Rich Gorrod who is an expert in quick deployment and removal of equipment for stadiums having crew cheifed the lighting for 3 Superbowl Half Time Shows.
---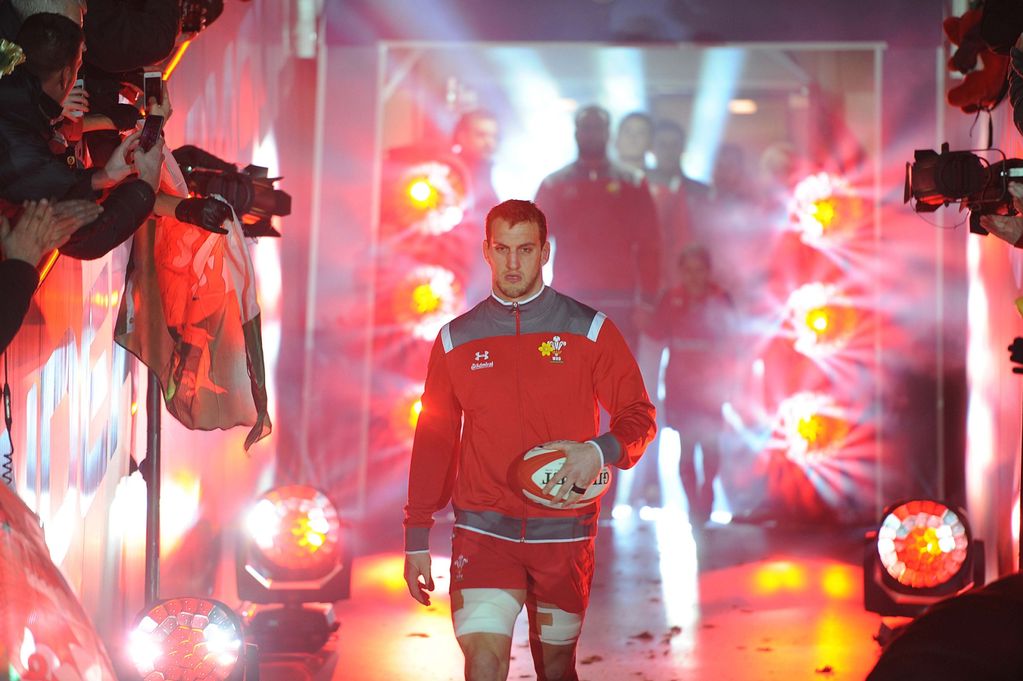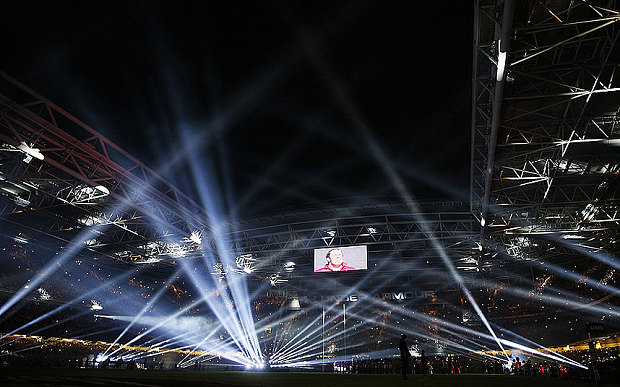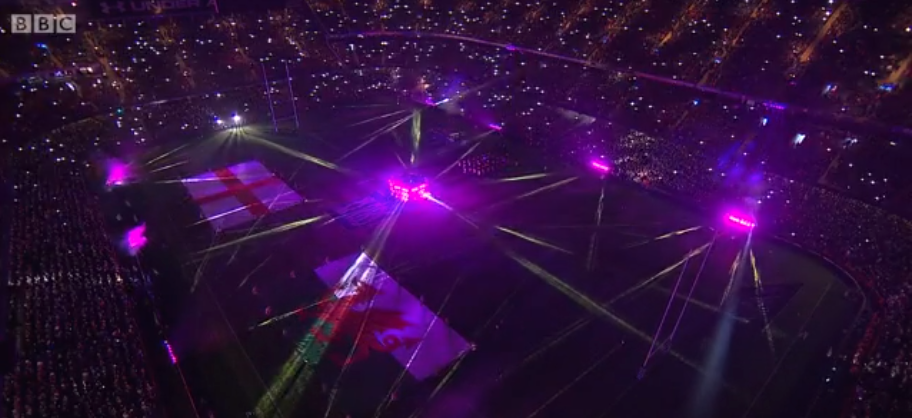 ---